Sale!
GEEKVAPE WENAX H1 19W POD
This family is multiplying rapidly and includes the Wenax Stylus, Wenax C1, Wenax K1, Wenax M1, Wenax K1 SE and Wenax SC.
Description
GEEKVAPE WENAX H1 POD KIT
Wenax H1 Pod Kit – The Geekvape Wenax H1 Kit is another starter kit added to the popular Wenax range.
But This family is multiplying rapidly and includes the Wenax Stylus, Wenax C1, Wenax K1, Wenax M1, Wenax K1 SE and Wenax SC.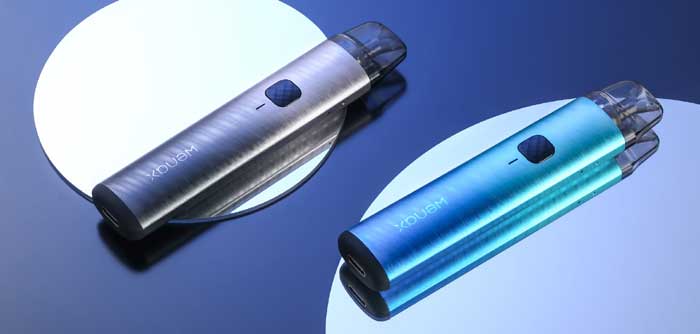 More Details On The Geekvape Wenax H1 Kit…
As mentioned above this is designed to be a starter kit but with a few extra features…
For a start this has a larger capacity battery than you would usually get in a pod kit at 1000mAh.
And You charge it using the USB C port – however to keep the price low a charging cable is not included again
There are 3 power levels to choose from and the LED indicator will display the power level selected and the battery charge remaining. The device chip also makes sure that the power level you select stays stable right until the battery runs out.
This has a fire button but you can also use the auto draw fire by simply inhaling on the mouthpiece.
You can lock the fire button to prevent accidental pocket or bag firing.
The base of the device has a soft silicone coating to help prevent damage from drops.
This has disposable pods which you can refill with up to 2.5ml (Standard) or 2ml (TPD regulated areas) of your own e-liquid via the side fill port.
Because The pods have either a 1.4ohm or 0.7ohm mesh coil and you discard the pod and replace it with a new one when the performance deteriorates over time. You get both pods in the kit.
But Each pod has extra sealing to help guard against leaks.
And Here in an introduction video from the Geekvape EU YouTube channel.
However, There are 12 color options to choose from: Black, Gunmetal, Blue, Red, Lavender, Violet, Lime Green, Sky Marine, Space Grey, Peach Pink, Mint Green and Lemon Yellow.
Kit Includes
Geekvape Wenax H1 device
0.7ohm pod
1.4ohm pod
User manual
Geekvape Wenax H1 Kit Specs
Size: 22x113mm
Output: 7-19W – 3 power levels available
Battery: 1000mAh (internal)
Display: LED indicator
Resistance range: 0.4-2ohm
E-liquid capacity: 2.5ml (Standard) / 2ml (TPD)
USB Type C
Pod Type: Refillable fixed coils
Pods: 0.7ohm, 1.4ohm Mesh
Leak guard system
Accidental press fire button lock
Auto draw or button activation
Shockproof silicone base design
Side fill port
Wenax H1 Pod Kit:
And This is also a starter kit with a bit more oomph! Great battery capacity and 3 power levels raise this above your average pod kit As well as,
So, What are your thoughts on the Geekvape Wenax H1 Kit? Let us know in the comments below!
Additional information
| | |
| --- | --- |
| Colors: | Black, Gunmetal, Blue, Red, Lavender, Violet, Lime Green, Sky Marine, Space Grey, Peach Pink, Mint Green, Lemon Yellow |